Overview of BALS downloads: catalogues, brochures, installation guides and more
Glossary of terms in accordance with the international standards VDE 0623/DIN EN 60309
VDE Approved Place of Manufacture - This surveillance of the factory was performed according to the European Factory Inspection Procedure
QUICK-CONNECT Twin Terminal is the screwless connection technology for CEE socket outlets to loop through invented by Bals.
Domestic socket outlet with push-contact
ebike charging station in modern design and robust industrial housing
List of the basic resistance of materials in combination with the certain chemicals.
International domestic plugs and sockets
Outstanding design combined with perfect ergonomics, maximum robustness and the highest demands with regard to sustainability
Principles of the data processing at Bals Elektrotechnik GmbH & Co. KG
Enables the screwless connection technology QUICK-CONNECT
Non-stationary test system/measurement device for industrial use.
Screw terminal TE products are added with nickel plated contacts and the contact carriers are made of high temperature resistant material.
QUICK-CONNECT TE products are added with nickel plated contacts and the contact carriers are made of high temperature resistant material.
A pilot contact is an additional contact as a signal generator in 63A and 125A plug devices
EN ISO 9001 specifies the minimum requirements for a quality management system.
Suitability of electrical equipment for different environmental conditions
Standard connection screw terminal.
Polycarbonate is a high-quality plastic material which is characterized by its high strength and impact resistance.
Polybutylene terephthalate (short PBT) is a thermoplastic material, which belongs to the group of polyesters.
Patentierte Schließmechanik für Betätigungsklappen.
KONTEX-ULTRA is a contact technology by Bals at 63A + 125A.
Panel sockets domestic type with helping (auxiliary) contact
Panel sockets 16A + 32A with helping (auxiliary) contact
Colour coding for different operating voltages
Polyamide is a plastic material with particularly high-quality properties.
Registration, Evaluation, Authorisation and Restriction of Chemicals (REACH) is a European Union regulation. REACH addresses the production and use of chemical substances, and their potential impacts on both human health and the environment.
IEC System for Conformity Testing to Standards for saftey of Electrical Equipment
Brand that indicates the international standardisation of CEE plugs and sockets
Shows the position of the protective contact of a socket with rated operating voltages above 50V.
European Commitee for Electrotechnical Standardization
Rubber housing through your high material properties and are particularly resistant to impact.
Additional switch contact for sockets 63A + 125A
International Electrotechnical Commission
Testing and Certification Institute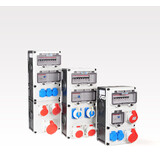 VARIABOX, the modular distributor system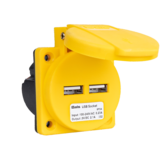 The robust twin USB charging socket for extreme applications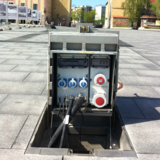 Underground distributor systems - Perfect for the power supply of public places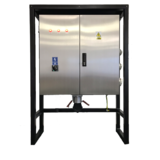 Adapted to the respective area of application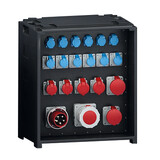 Mobile Power Distributon in 4 different sizes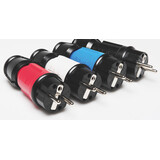 Plugs and connectors in modern design.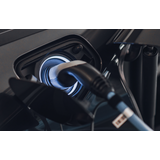 Components for infrastructure of EV charging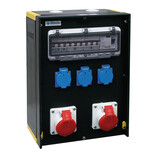 MODBOX is a patented modular solid rubber wallmounted distributor series from Bals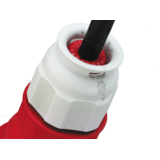 MULTI-GRIP is a cable gland system invented by Bals with integraded gasket and strain-relief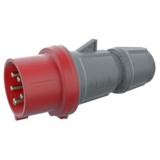 Sustainable. Reliable. Innovative.
The new INNOLINQ series combined the highest demands for innovative technology, with resource-conserving production and the highest environmental standards providing products of the highest quality giving the "Made in Germany" seal of approval.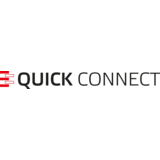 QUICK-CONNECT is the screwless connection technology for CEE products invented by Bals.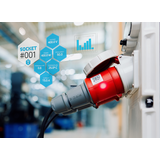 Do you have high energy bills and do not know where that energy is going to? Equip your machines with the BALS-CONNECT system and find out! BALS-CONNECT measures single devices and machines and enables you to compare, monitor and analyze their energy consumption.