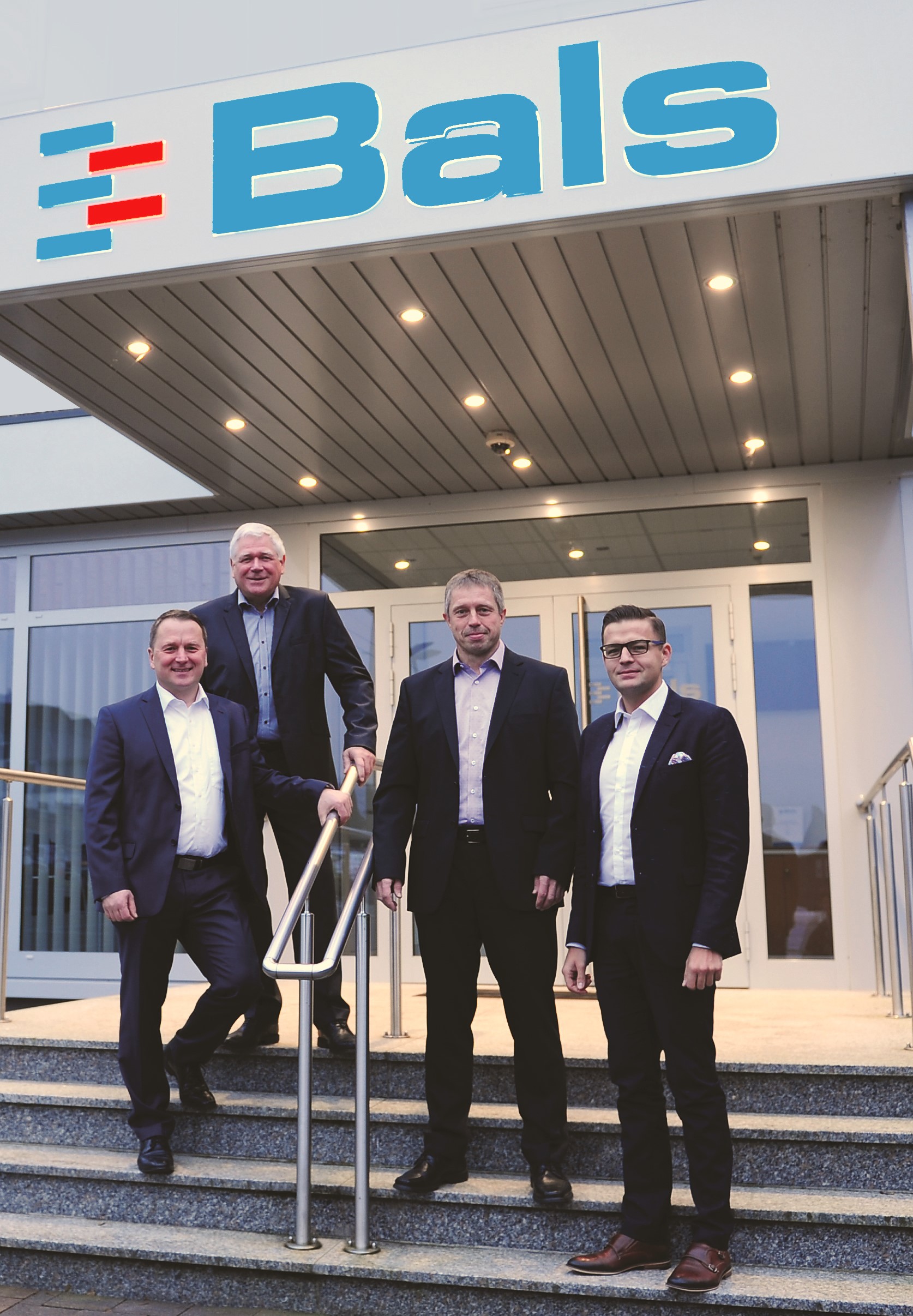 In order to set the course for the future and guarantee continuity and reliability for customers, business partners and employees, Bals Elektrotechnik has freshened up its Management Board with two younger faces. Piotr Komor and Hubertus Fischer were added to the extended Management Board at the start of the year. They will act alongside Managing Directors Wolfgang Bals and Johannes Ramm in the future.
In its sixtieth year, the company, which has global operations and is headquartered in Kirchhundem in the Sauerland region of Germany, is ringing in a planned and far-sighted change of generation, as explained by Managing Director Wolfgang Bals: "Following the appointment of Johannes Ramm as a second Managing Director, I am delighted to have found capable managers for the continued development of the company and that the gradual transition to a new, younger generation is being continued. They are both a perfect fit for us and will pursue our chosen path successfully in the years and decades to come," says Wolfgang Bals.
Piotr Komor has worked for Bals for ten years. The 30-year-old has an M.Sc.Eng. in electrical engineering and an MBA. Alongside Wolfgang Bals, he will be responsible for the company's international business and has been Managing Director of the subsidiary Bals Polska Elektrotechnika for four years. He will also represent the firm in national and international standardisation committees and is currently a member of the Young Professionals programme of the IEC (International Electrotechnical Commission).
Hubertus Fischer (45 years of age) completed training as a tool maker at Bals between 1988 and 1991 and subsequently continued his studies. He holds degrees in engineering and engineering management, as well as an MBA, and has successfully occupied positions in the Siemens Group and in strategic management at the SMS Group in recent years. He is delighted to be returning to Bals. The focus of his work will be the area of project management.
As well as freshening up the Management Board with younger faces, Wolfgang Bals is particularly keen to ensure flat hierarchies and short decision-making paths within the family business: "Team building, transparent and open communication, appreciation and the right of every employee to have a say will continue to form our key management mottos in the future."